NO ONE BUILDS A LEGACY BY STANDING STILL


[ RIMOWA ]

In 2020, travel as we knew it ended.

A year later, as the world started opening back up, and we wanted to inspire everyone to consider travel in a more meaningful way.

We collaborated with the iconic Patti Smith to usher in this new era of travel, through an original poem that invited the world to get moving once again.


The film celebrated Patti's poem with an original production by Jamie xx, and featured Lebron James, Roger Federer, and Rihanna embarking on their first journeys after lockdown.

The poem was also spread across the world through a variety of unique experiential placements, resulting in a truly global echoing of our message.




















THE ANTHEM FILM





















RIHANNA



Rihanna on the outskirts of Los Angeles.



























PATTI SMITH



Patti outside her classic Greenwich Village NYC apartments.





















LEBRON JAMES



Lebron in the Lakers Arena garage.
























ROGER FEDERER



Roger leaving a tennis match probably.






















---
THE POEM THAT MOVES
An original Patti Smith's poem is such an amazing asset, so we used it to tease the Never Still campaign and inspire people around the world to start travelling again.

We placed the poem and passages around the world, in key cities and locations that are relevant to Patti Smith herself.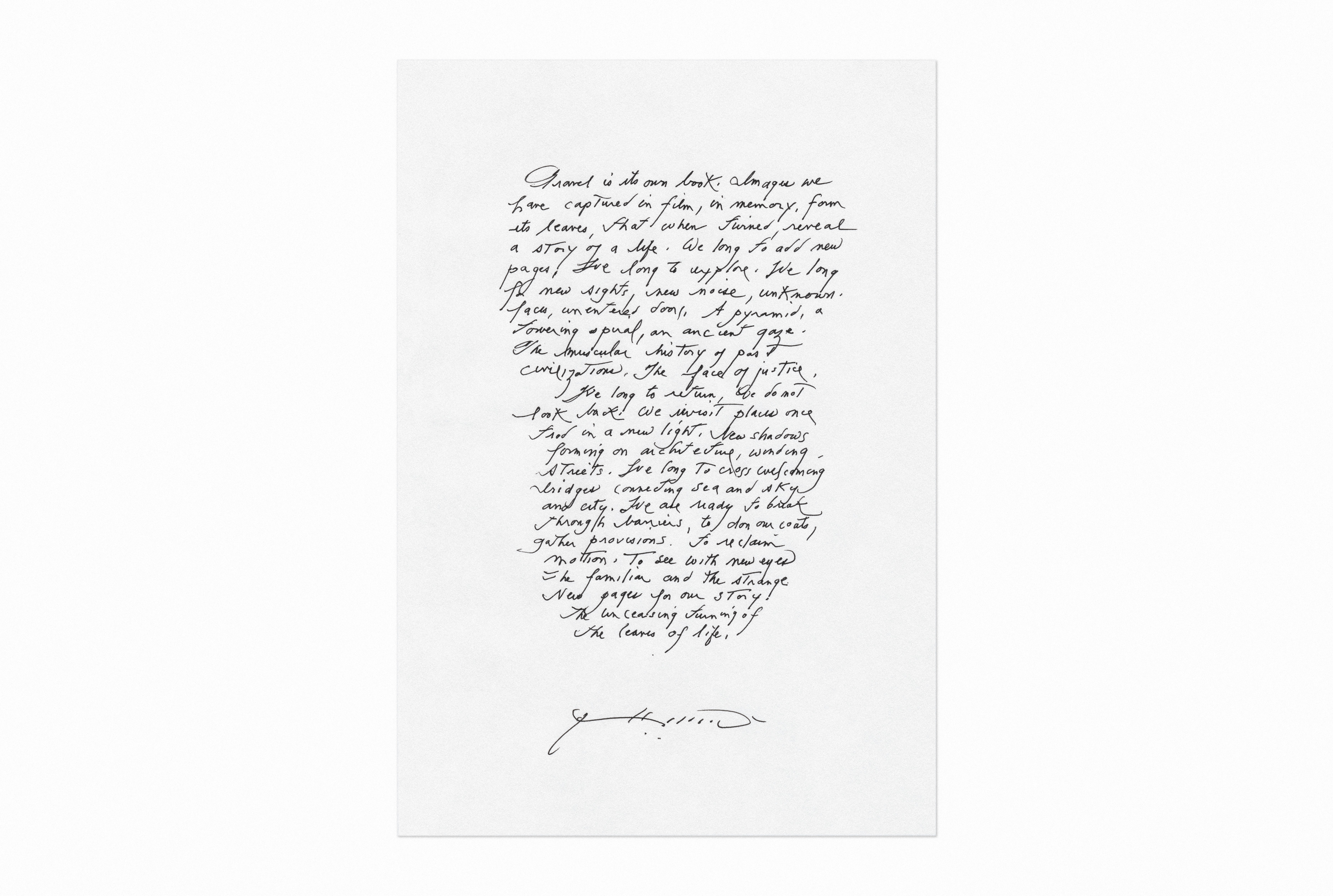 Projection on the landmark New York Public Library, Manhattan NYC.

A selection of projections: Berlin Wall, Templehof Airport, Union Square, etc.


Boat quote, Seine river, Paris.











The iconic Café de Flore in Paris Saint-Germain, one of Patti's favourite coffee shops.
An animated version of the poem runs down and around the Pendry Hotel on the infamous rock 'n' roll street in Los Angeles, the Sunset Strip.
Unfortunately the Chateau Marmont activation was not documented because of a strict no photo policy.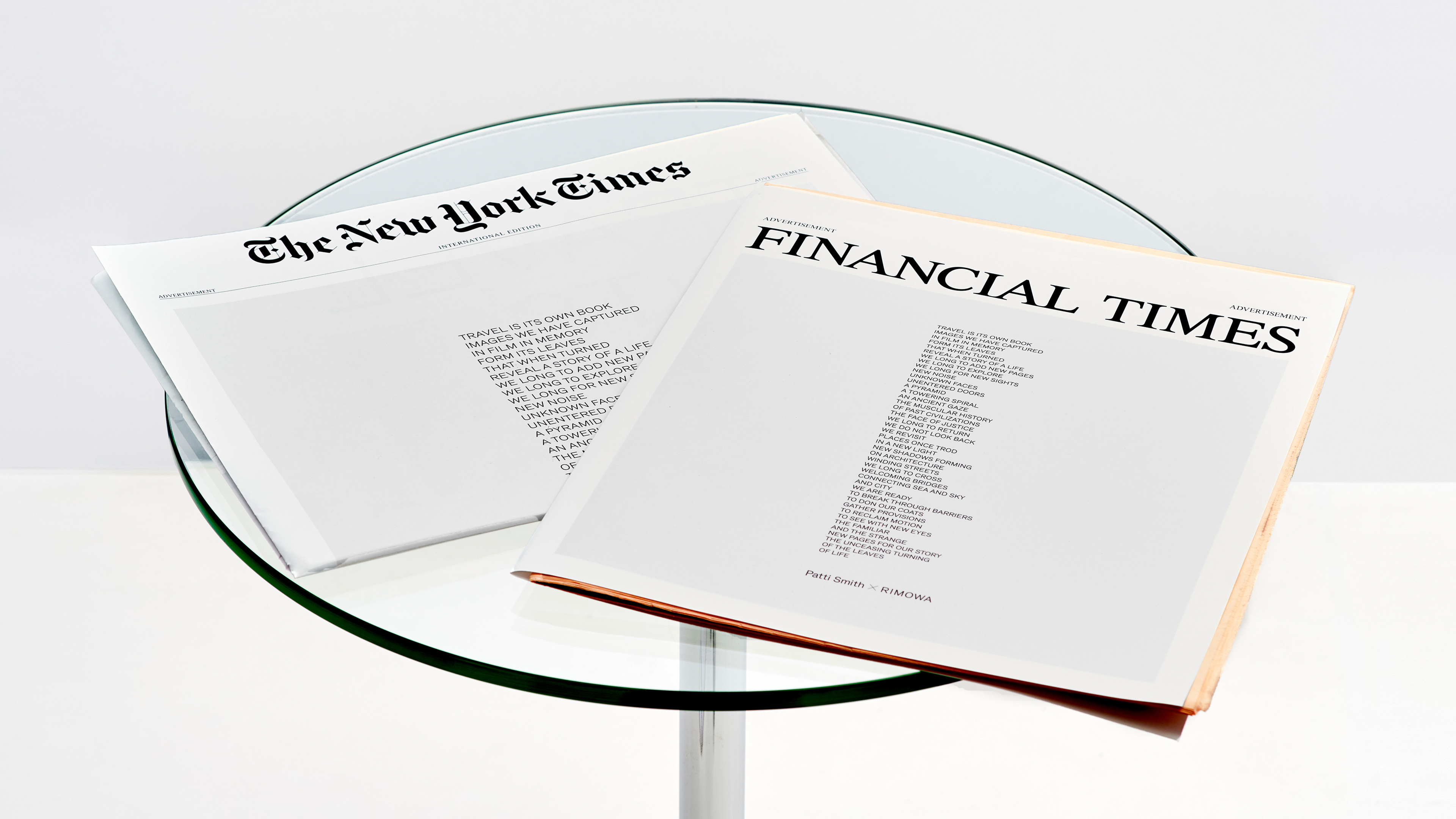 Cover wraps for global editions of NYT and FT.


NYC PoemetroCard.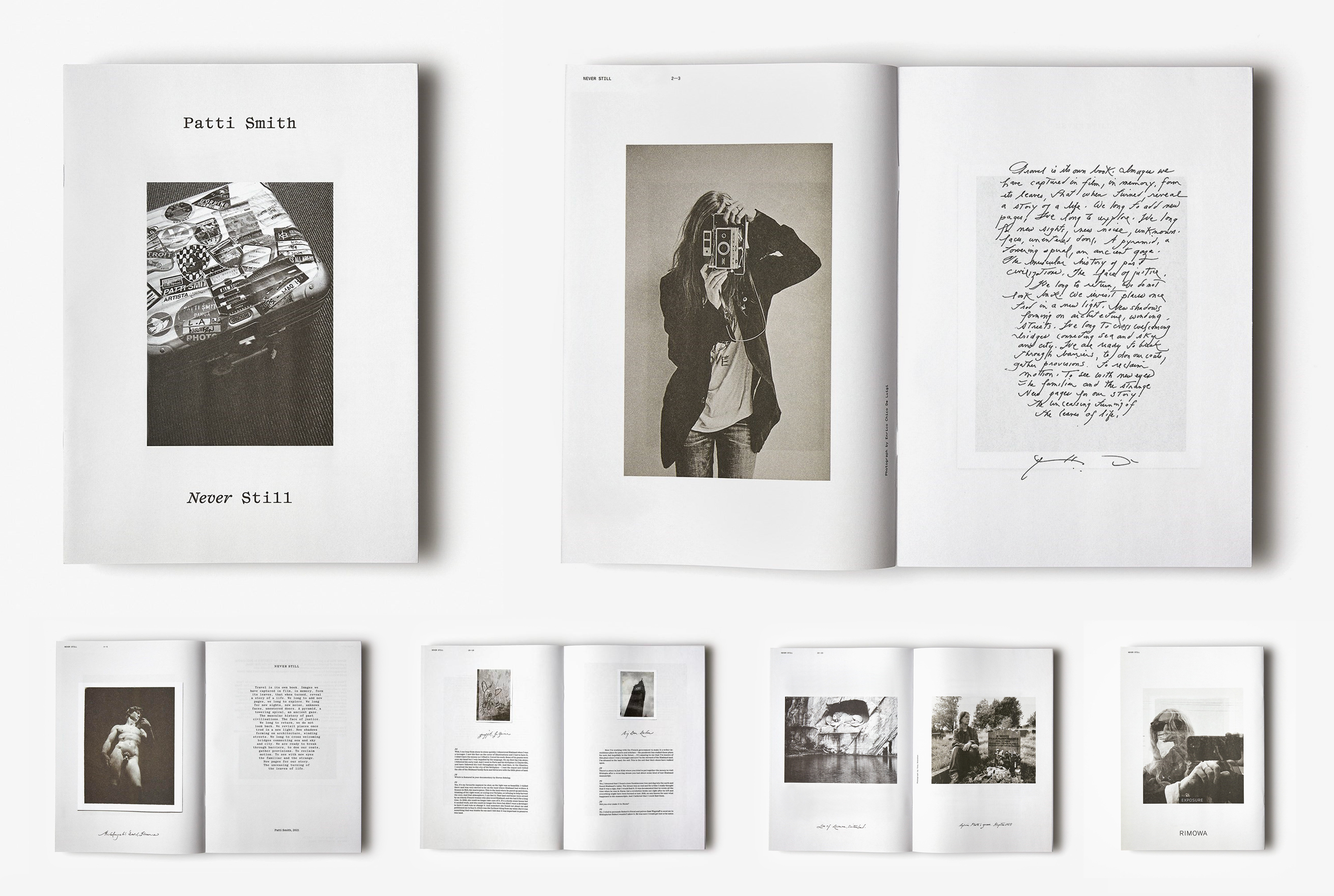 "Never Still" limited publication from AnOther magazine. Read more here.














Wild Postings in NYC, Hong Kong, Berlin.

















Aside from creating an original track, Jamie xx also created a RIMOWA mix with the theme of being Never Still.
---
CREDITS

Agency:
Anomaly Berlin

Client:
Rimowa
Year:
2021
Awards:
DA&D: Wood Pencil, Integrated
(Patti's first and only advertising award!)
Role:
Creative Director

Collaborators:
Sebastian Lyman, Omar Khairy, Patti Smith,


Music:
Jamie xx

Photographers:
Gray Sorrenti (Rihanna)
Hanna Moon (Lebron, Roger)
Steven Sebring (Patti Smith)
Directors:
🤫